We'll service your vehicle
like it's our own
At Ringwood Offroad we'll take care of all your automotive needs including logbook servicing for all makes and models. We can do brake repairs, diagnostics, automotive heating and cooling, wheels, tyres, batteries, shock absorbers, suspension, engine repairs, electrical repairs and any other work you need done.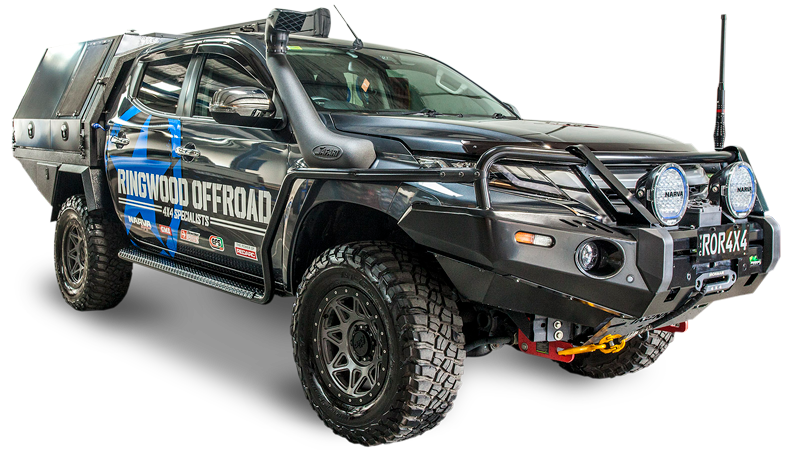 Our automotive workshop is situated in Ringwood, 5 minutes' drive from Ringwood station. We offer free drop off and pick up in the local area and even a courtesy car if needed. 
Log Book Services for all Vehicles
We can provide full logbook services for your vehicle at a fraction of dealer cost to manufacturers specifications.
Brake Repair Pads and Rotors
We can replace pads, skim rotors or replace rotors as needed and advise you of their wear level during your service too.
Shocks, Struts Replacement​
We can replace existing shocks bushes and struts or modify your vehicle to aftermarket products.
System Diagnosis and Repair
We can replace existing shocks bushes and struts or modify your vehicle to aftermarket products.
Air Conditioning Services​​
We can Regas, or repair your air conditioning system to keep you cool all summer long.
Tyres and Wheel Balancing
We can replace or rotate and balance your tyres as needed during your service.
Batteries
We have a full range of batteries and will check, charge and replace your battery as needed.
LPG Systems
We are authorised to service and repair LPG systems for all vehicles.
Electrical Upgrades and Repairs
We can install new electrical equipment including winches, driving lights, fridges or repair any electrical problem your vehicle has.
Roadworthy Preparation
We can prepare your car to ensure it is in a roadworthy condition.
Pre Purchase Inspection
We can check a vehicle you are intending to buy and advise you on common faults with the model.
Bull Bars, Winches, Recovery Points, Snorkels, Side Steps, Side Rails, 12V Power Upgrades Driving lights and all other 4WD upgrades, heavy duty shock absorbers, upgraded suspension systems.
Our policy about servicing, repairing or modifying vehicles is simple  – We never do anything to your vehicle that we wouldn't do to our own. 
Check Workshop Availability
Give us a call or send us a message to enquire about our workshop availability.
We have been in the Ringwood area for many years and value the trust we have earned.
Professional, no fuss, no mess, great customer service, pleasant, helpful, good price, great service. Local too. Very happy.
Have been a customer for many years. Extremely happy with the service and pricing. Highly recommend Ringwood Offroad for any mechanical issues you may have.